Living in the city can be one of the best retirement options for many seniors. This is ideal for those looking to live a simpler life but doesn't want to cut themselves out of all the daily opportunities big cities offer.
Keep reading to learn more about why living in a city might be a perfect choice!
1. Many Jobs Nearby
Many retirement destinations offer plenty of opportunities for retirees to work or continue working throughout their golden years. The city offers excellent job opportunities for older workers looking to stay busy and invested in the world around them, whether it's through volunteering or even getting back into employment.
Professionals with experience are often sought after in metropolitan areas where there's less competition for experienced applicants, making it an ideal place for retirees who are looking for flexible hours and an opportunity to stay engaged.
2. A Shorter Commute
One of the benefits of living in a city is that your daily commute is likely to be shortened compared with those who live in more suburban areas, allowing you to spend more time doing things you enjoy each day. Finding parking can also be easier than it is when moving about in larger cities where there's congestion or busier roads.
It's easy to walk around cities near beaches or trails, too, so if you want to get out and go for a nice stroll, it's simple! This can help ease stress levels as well as increase your physical fitness without having to drive—simply lace up your shoes and get going!
4. Simple Transportation
A major concern when it comes to aging is driving safety, so if you're worried about losing some independence when getting behind the wheel during your golden years, don't worry.
Living in the city means you may not even need to drive if you don't want to or aren't able to. Many retirement destinations are built for pedestrians first, making it easy to get around without a car—which is great news for those already feeling less confident behind the wheel.
4. Plenty of Opportunities for Recreation & Entertainment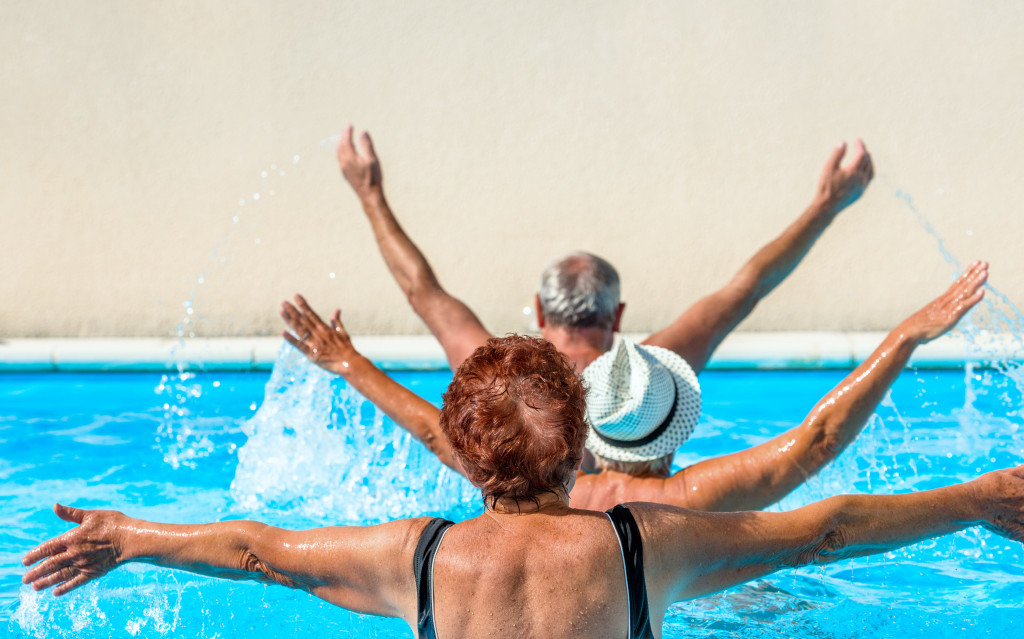 When living in a city, you have access to all sorts of activities that are fun, engaging, and healthy. There are senior centers where you can go dancing, play cards or simply have a nice conversation with friends.
Retirement communities in cities tend to offer plenty of options for recreation, too—hiking tracks, golf courses, and more! If you're looking for something more low-key, there may be senior centers offering small concerts or movie nights so you can catch up on the latest entertainment at any age.
5. Easy Access to Many Services & Amenities
Routines are relaxing for many people because they help save time and effort, but if you dread doing everyday tasks like grocery shopping, it can become tedious rather quickly. A big advantage of living in a city is that you will have access to many services and amenities without having to drive for hours.
You can stock up on groceries easily by heading into the nearest grocery store or shopping online, saving you plenty of time! You won't have to spend your entire day cooking if you get everything delivered straight to your door.
6. Better Living Conditions for Retirees
Many senior living communities in cities offer better amenities and service overall compared with those who live outside of major metropolitan areas. This includes access to more senior specialists, healthcare professionals, and even options like housekeeping services if you need assistance keeping your home clean.
To find the best senior living community for your needs, you should contact senior living advisors who can help you navigate. They understand what different senior housing options are available in your area, including senior care communities that offer all the amenities you need at an affordable rate to ensure your golden years are comfortable and productive.
7. A Greater Sense of Community & Connection
Living in a city means you have access to all kinds of people from various backgrounds and cultures. This can have a profound effect on your well-being, as studies show that those who feel connected to the community are more likely to be healthier overall.
The more connected you are, the less risk there is for mental decline or depression—not only will you increase your social circle, but it will become easier for others to watch out for you as well!
When considering retirement, it's important to take into account your future needs and desires. Living in a city can be an excellent option for retirees who want easy access to services and amenities without having to drive long distances. The seven advantages of living in the city should help you decide if this is the right choice for you!