Minnesota is home to a growing baby boomer population. In 2017, the North Star State had an elderly population of over 800,000, comprising 15 percent of its residents. Within 20 years, the figure could increase to nearly 1.5 million.
The state is a popular destination for retirees because of its well-thought-out nursing homes and its cost of living that's slightly below the national average. However, it also offers several places to visit.
Whether you're looking for outdoor activities, arts and culture, or just some great places to eat, you'll find what you're looking for here.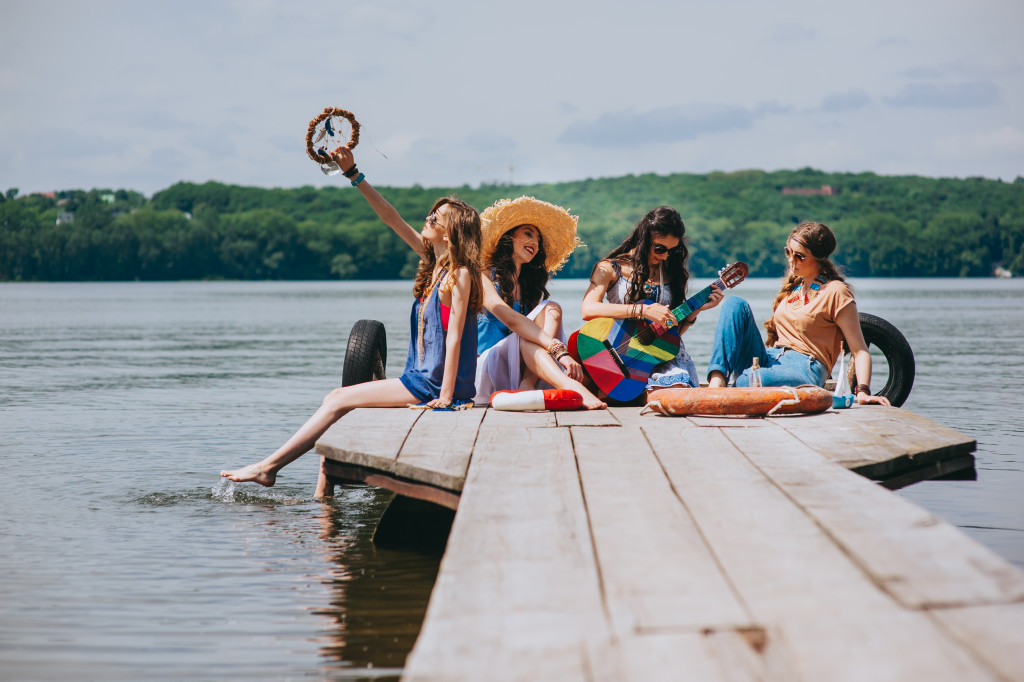 1. Twin Cities
The Twin Cities, made up of Minneapolis and Saint Paul, are the most popular destination in Minnesota. With plenty to do in both cities, you'll never run out of things to see and experience here.
Some top attractions include the Mall of America, which is the largest mall in America, the Minneapolis Institute of Art, Como Park Zoo & Conservatory, and Summit Avenue featuring over 300 well-preserved historic homes.
2. Lake Superior
Minnesota won't be called the Land of 10,000 lakes for nothing. It is the home of Lake Superior, the largest of all Great Lakes. It is also one of the biggest freshwater lakes in the world, holding 10 percent of the planet's surface freshwater.
However, it is also a popular destination because people can do many activities here. They can lounge at the sandy beach, climb the lighthouse, or visit the nearby caves. They can also run the trails, kayak, and of, course, swim.
If you want to be a daredevil, suit up and dive deep. Underneath the waters are over 300 shipwrecks and countless human remains.
3. Minneapolis
If you're looking for something a little more urban, head to Minneapolis and take in some of the best museums in Minnesota. The Walker Art Center is one of these popular attractions that features contemporary art exhibitions throughout its galleries while also featuring permanent collections from artists such as Andy Warhol or Frida Kahlo.
If you are looking for a different type of art, then make your way to the Minneapolis Sculpture Garden. This garden is open year-round and accessible to the public. It features more than 40 sculptures from Alexander Calder and Claes Oldenburg.
You can also check out the Minnesota Orchestra, the Guthrie Theater, or the many great restaurants that offer a variety of foods. You can also catch a pro sports game with your favorite teams like the Minnesota Vikings and Timberwolves.
4. Voyageurs National Park
If you're looking for a quiet getaway with plenty of outdoor activities, then head north and visit Voyageurs National Park. It is a fantastic place to take in the beauty of nature and enjoy some hiking trails through pristine forests filled with wildlife such as deer, moose, or even bears!
You can also enjoy a day out on the water, canoeing, kayaking, or fishing. This park is known for its excellent fishing, with plenty of basses, northern pike, walleye, and more to be caught.
Don't forget your camera, as you'll want to snap some photos of the beautiful fall colors that line the many trails throughout this park.
If you're looking for something to do at night, then be sure not to miss out on one of Minnesota's best-kept secrets: the Northern Lights. These colorful lights dance across the sky in a spectacular show that can only be seen from specific locations like Voyageurs National Park, especially during winter.
5. North Shore
If you're looking for something a little more rural, head to Minnesota's North Shore. This state area offers many attractions, including hiking trails through forests or along scenic lakeside overlooks.
Visit Gooseberry Falls State Park, where visitors can see some of the most beautiful waterfalls in Minnesota while enjoying a picnic lunch on one of many sandy beaches throughout this beautiful state park area.
You can also head to Split Rock Lighthouse, one of the most popular tourist destinations in Minnesota. It features a beautiful lighthouse that opened in 1910 and still operated today, along with a museum about lighthouses and shipwrecks.
Take a scenic drive down Highway 61, known as the North Shore Scenic Drive. This road offers stunning views of the rocky coastline, pine forests, and pristine lakes. It's a drive you don't want to miss while in the Gopher State.
Minnesota is a beautiful state with so much nature and culture. It's hard to pick just one favorite place, but there are plenty of great options. These top ten places will give you an idea of where you should start when planning your trip.