Living in the city offers a lot of perks. For one, we open a lot more possibilities and opportunities that you wouldn't normally get in more secluded rural areas. People flock to the city to follow their careers and prosper with other like-minded individuals. We meet more people with much diversity in race, profession, religion, and gender identity.
Access to more convenient services is also a big plus. But with the dynamic surroundings comes a lack of peace that everyone longs for from time to time. Most will have associated urban capitals with stress that never ends, and they are not wrong as we work non-stop to get closer to our dreams.
So we do need to sometimes leave and get away from the city, even for just a few days or weeks, to revitalize our weary minds and bodies. Going on a holiday and partaking in some of these relaxing activities should be just what the doctor ordered.
Camping
Camping is good for anyone looking to get back in touch with nature. Camping lets you strip yourself from the necessities of the city and experience being in the outdoors without noisy cars and crowds of people walking around endlessly. You get to live for a few days without the comfort of the home unless you've brought your own motorcoach to bring absolutely everything you need for your trip.
Most campers look forward to being under the night sky with the stars twinkling above but might also forget that being out in nature requires much preparation. Look out for bad weather, bugs, dirt, public bathrooms, and limited to no signals and connections if you are someone who has never camped out before.
Body Massage
You might not want to go far from your home for a relaxing holiday. Luckily, you can still avail yourself of relaxation by looking for spas that cater specifically to exhausted individuals. Spas offer a range of massages and treatments that can help to loosen up the body and allow the mind to drift off idly.
Try to look for the kind of treatment that would best suit your condition and find a spa nearby that offers it. But of course, you can go somewhere far to make it feel like a real vacation. Authentic treatments can be done in local spas, but going to the country where it is practiced and perfected is also something to think about.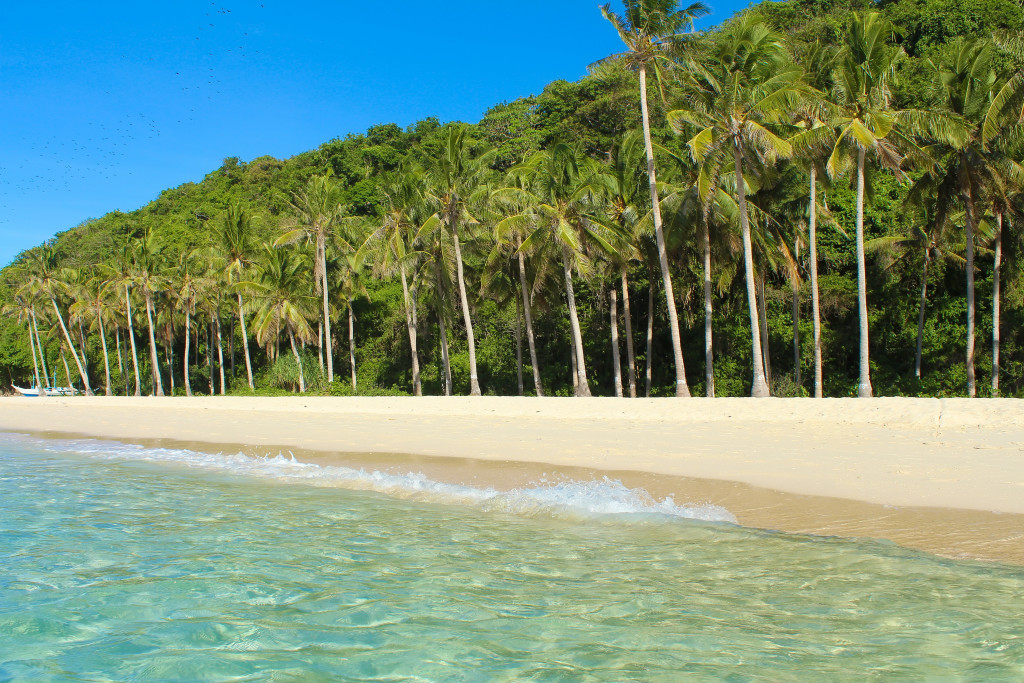 Go to the Beach
Imagine the sound of the waves breaking on the shore while you relax nearby. This is reason enough to go to the beach and make yourself comfortable. You can enjoy different activities that can be done on the seaside like sunbathing and building sandcastles or just going right into the water and swimming with your friends and family.
Shopping Trip
Some people work all the time to save up for the future while avoiding unnecessary spending. But getting constantly exhausted from your job will take a toll on your health over time. This is where the scary task of going on a shopping spree can help some people to relax. Known as retail therapy, people will tend to buy nice things for themselves to get their moods up when they're unhappy.
This activity will give immediate gratification and short bursts of happiness that some people need. And although this does work, it can also become a problem when done repeatedly, turning into the more serious compulsive shopping. So only do it when you need to while still thinking of saving some money for your other needs.
Eat Your Heart Out
Good food is something that gives a lot of happiness and pleasure to people, so looking to eat delicious foods that you love is something that you should do to unwind. Most people will opt to go around town or travel someplace far to buy from specific stores and restaurants that serve truly enjoyable food, but you can buy your own ingredients and cook them at home if you're someone who also enjoys the process of food making.
These activities will certainly lift some weight off of your shoulders. Taking some time to relax and just lay back can help to give you more motivation and energy to work once again after your holiday, making the vacation a wise move for those busy workaholics.
Once in a while (or as often as you want without it hindering your work), you should consider letting go of your worries and spend lots for yourself and your mental well-being. Your health is what matters the most, so take that well-deserved break and reward yourself for all the successes you've achieved so far, no matter if they're big or small.