Most people think of the hustle and bustle, the noise and pollution when they hear the words "city living." However, many perks to living in a city often go overlooked. For one, cities offer a change of pace from the slower lifestyle found in most small towns and rural areas. There is always something going on in a city which makes city living exciting and interesting.
Given these, here are some of the many perks you can enjoy when you live in a city:
The convenience of Everything Nearby
Living in a city has its perks, one of which is the convenience of everything nearby. You can access all the shops, restaurants, and entertainment you could ever want, and you don't have to waste time traveling to get to them. Everything is within walking distance or a short drive away, so you can quickly get what you need without spending hours traveling.
Moreover, public transportation is usually more accessible and reliable in cities, so you can get around without worrying about traffic or parking. And if you ever need to travel further, airports and train stations are usually nearby.
Opportunities for Networking and Career
Cities provide abundant opportunities to network with professionals in your field and expand your career choices. Cities are filled with people from all walks of life and all corners of the world, so you're sure to find someone who can help you achieve your goals as you help them achieve theirs. In addition, many cities are home to large businesses and corporations always looking for new talent. If you're looking for a new job or career, a city is a perfect place to start your search and land the job of your dreams.
In addition, many opportunities for professional development can be found in cities. These areas are often home to reputable colleges and universities. You can take advantage of these institutions by taking courses, attending seminars, and participating in research projects to help you learn more about your field and advance your career.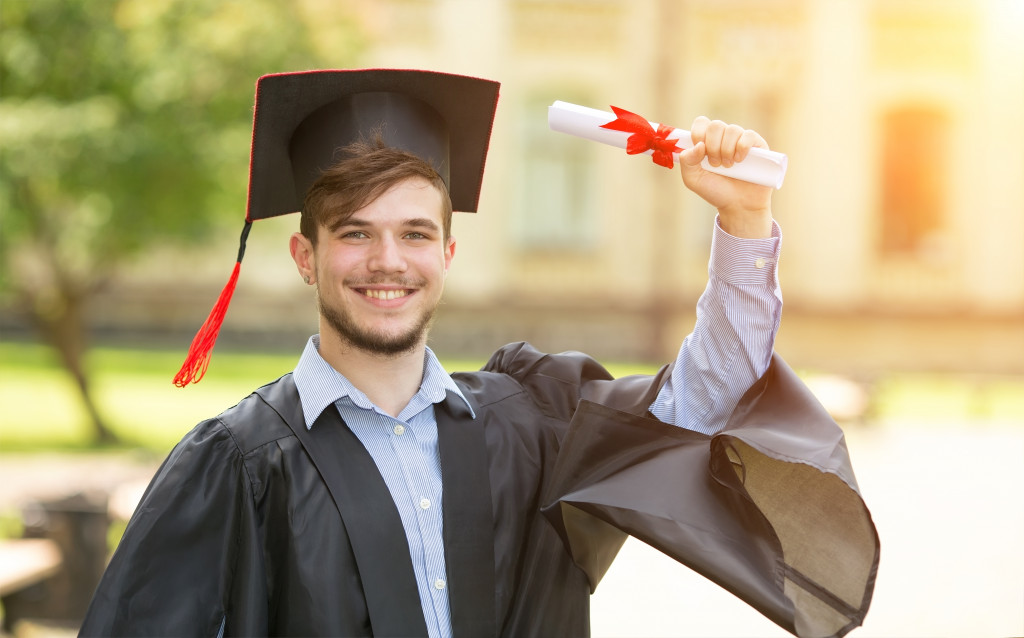 Availability of Different Services
From transportation to healthcare, cities offer a wide variety of services that may not be as readily available in more rural areas. This increased availability can make life much easier for city dwellers, as they have more options to choose from when meeting their needs.
For instance, your auto might need repairs because you hear odd noises while on the road. You're likely to have a few different garages to choose from in a city. While in a rural area, you may need to drive miles to find your ideal mechanic to get your car serviced.
The same goes for dental care. You might be experiencing toothaches and want to get them checked out by a dentist. In a city, you'll find it easy to access painless wisdom teeth removal that can take care of the problem without letting it do further damage to your other teeth.
Hence, cities offer a way of living where you can find almost everything you need without going through too much hassle. This is one of the many perks that city living has to offer.
Endless Choices for Entertainment and Culture
From world-renowned museums and theaters to smaller indie art galleries and hole-in-the-wall music venues, cities offer a never-ending list of cultural experiences. If you love to try new things and be constantly surrounded by stimulating sights and sounds, then a city is likely the right place for you.
Aside from culture, you can also enjoy all the city has to offer in terms of nightlife, dining, and other recreational activities. Cities are bustling with energy, and there's always something new to explore. Most cities have vibrant downtown areas with various restaurants, bars, and clubs. A city is the place to be if you're looking for non-stop excitement.
Vast Array of Cuisines to Choose From
In cities, you can find food from all over the world, and it's easy to find restaurants that fit your budget. Cuisines that were once considered "exotic" are now commonplace, and it's easy to find ingredients for dishes from around the world. These are just a few reasons why foodies love living in cities!
You also don't have to spend much money to enjoy good food in cities. There are plenty of street food vendors and hole-in-the-wall restaurants that serve up delicious food at affordable prices. Sometimes, the best food can also be found in the most unexpected places.
Living in a city definitely has its perks- from the change of pace it offers to the vast array of activities and opportunities available. If you're considering switching to city living, you will surely be impressed by all that it has to offer!