Living in the city has a lot of advantages. You're close to public transportation, nightlife, and all the shopping and restaurants you could ever want. In fact, according to the World Economic Forum (WEF), 83.6% of residents in Northern American countries lived in urban areas in 2020.
But one thing that can be lacking in city living is space. If you're lucky enough to have a bit of land to call your own in the city, you might be looking for ways to make your home stand out. Here are four tips to help you do just that.
1. Go Vertical
One way to make the most of a small city lot is to build up instead of out. Adding a second or third story to your home can give you the extra space you need without taking up precious square footage in your yard. Find a designer specializing in high-story homes to help you make the most of your vertical space.
In addition, consider your budget when planning your design. Adding extra stories to your home will cost more, but it may be worth it in the long run if you can sell your home for a higher price later on. You also need to ensure the home is safe and up to code before starting any construction. Check with your city's planning office to see what permits you'll need and what regulations you need to follow.
And it doesn't have to stop there. If you really want to maximize your vertical space, consider adding a roof deck or balcony. These features not only add more usable space to your home, but they also give you some great views of the cityscape.
2. Get Creative With Materials
When it comes to making your home stand out, it's not just about what's inside that counts. The materials you use on the outside of your home can also help it stand out from the rest. Bricks, stone, and stucco are all popular choices for city homes, but if you really want yours to stand out, consider using an unexpected material like metal paneling or even concrete. These materials can give your home a modern look that will really set it apart from the rest.
Using different materials for your city home can also make your home more energy-efficient. If you choose a material that is good at thermal insulation, like brick or stone, you can keep your home cooler in the summer and warmer in the winter. It can also make your home more resistant to weather damage. If you live in an area prone to hurricanes, earthquakes, or other natural disasters, using a durable material like concrete can help protect your home from damage.
So if you're looking for a way to make your home stand out in the city, consider using different materials.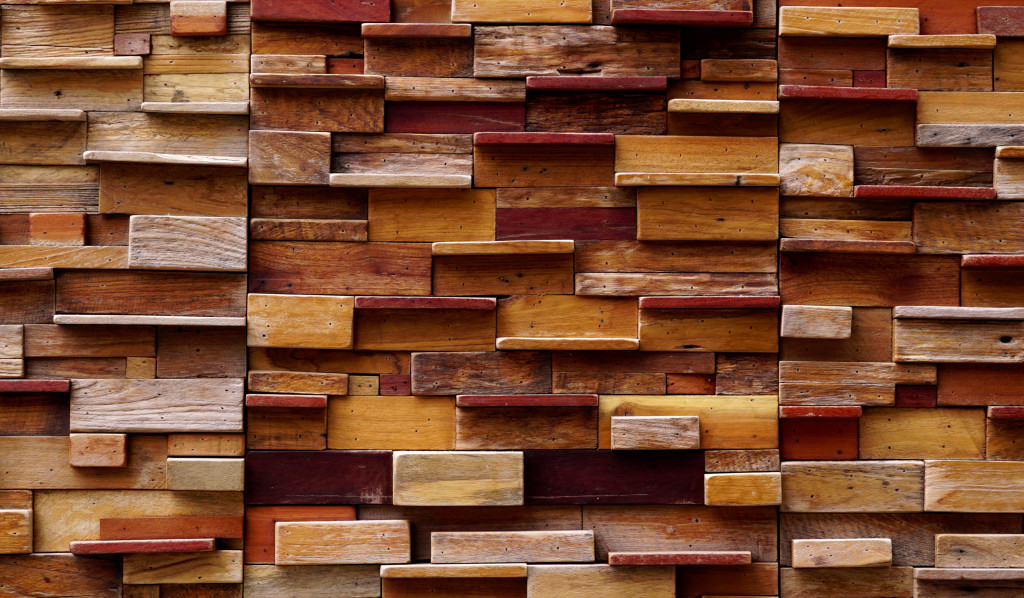 3. Customize Your Outdoor Areas
Another way to make your home stand out in the city is to customize your outdoor areas. If you have a yard, consider adding a customized pool or waterfall. These features will really make your home stand out and give you a place to relax and enjoy the outdoors. Custom pool builders can help you design a pool that will fit the space available while still looking luxurious.
You can also consider other ways to customize your outdoor areas. You can add custom lighting, landscaping, or even an outdoor kitchen. These features will make your home the neighborhood envy and give you a great place to entertain guests.
4. Incorporate Nature and Colors Into Your Design
Incorporating nature into your design is another way to make your home stand out. This can be as simple as adding some potted plants or landscaping features to your yard or balcony. Or, if you really want to go all out, you could install a green roof or solar panels. Not only will these features make your home stand out, but they'll also help you save money on energy costs and do your part for the environment.
If you've got a creative streak, why not add some artistic flair to your home's exterior? This could be anything from a mural on your garage door to a sculpture in your front yard. If you really want to go big, you could even commission a custom piece of art for your front steps or entryway. Whatever you choose, make sure it reflects your personality and style so that people passing by will know this is YOUR house.
Finally, you can make your home stand out simply by painting it a bold color that stands out from all the rest on your block. This can be anything from a bright primary color like red or yellow to a more subdued jewel tone like teal or purple. Just make sure whatever color you choose complements the materials and style of your home so that it looks intentional and put-together rather than like an eyesore.
Making your city home stand out doesn't have to be difficult—just use these four simple tips! By going vertical, getting creative with materials, customizing your outdoor areas, and incorporating nature into your design, you can easily turn heads and turn yours into the envy of the neighborhood.