Living in the city can be a wonderful experience, but it can also be overwhelming and stressful. Many smartphone apps can help you make the most of your time in the city and thrive despite the chaos. These apps can help you with everything you might need — all without leaving the house!
And the best part is that most of these apps are free; save for a few pop-up ads here and there. Just be thankful that most ads on the video ad servers today are well-made, creative, and entertaining. Plus, it's always a good idea to have a smartphone when living in the city so you can download these apps quickly and easily right away.
So, here are some apps you might want to explore to help you thrive in the city!
Online Dating Apps
Online dating is an increasingly popular way to meet new people. Dating apps simplify the process of finding someone you'd like to meet. Once you find someone you want, you can take it to the next level by inviting them over or meeting up in a public place.
Swiping right for yes and left for no has never been easier with these online dating apps. Even if you're not looking for love, online dating is a great way to make friends in your area. You can meet interesting people from all walks of life and easily find a professional connection or a mentor.
Ride-sharing Apps
Stuck in a particular area and need to get somewhere? Share your ride with someone. Not only is the cost of gas cheaper, but you might also make a friend along the way. Ride-sharing apps will connect you with someone who is also commuting in your direction; they pick you up, take you to your destination, and get out — all at the touch of a button. If this isn't the epitome of convenience, nothing is.
Productivity Apps
Get things done — on the go! Productivity apps are great for managing your daily tasks, setting reminders, and getting work done while you're out and about. The best part, though? You can do all this without actually having to go to an office!
For many people today, the idea of working from home or on the go rather than at an office is becoming more and more common. So, be sure to check out these apps if you think you'd like to be the new face of the modern workforce.
Food Delivery Apps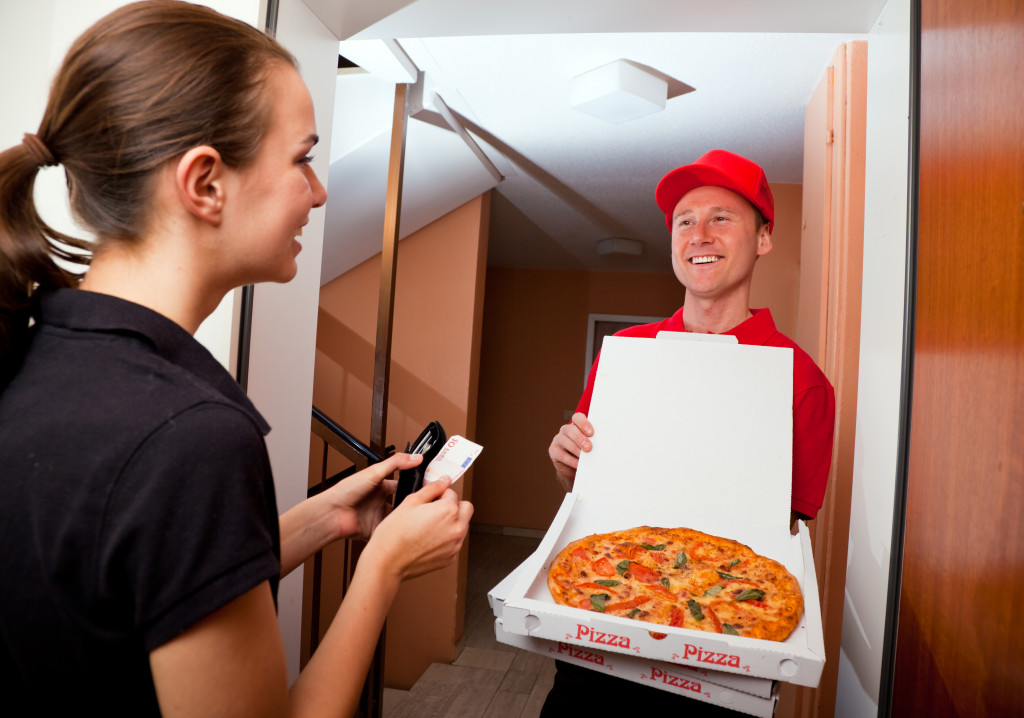 When you're in a pinch and too tired to go out, food delivery apps can help you get food from your favorite restaurants without leaving your couch. Just browse for a restaurant, select what you want to order, and complete your order in a few quick taps. You can choose to pick up your food or have it delivered right to you — all without having to ask anyone for a favor.
Mental Health Apps
When you live in the city, mental health is often ignored to make way for work and play. It's essential to take care of yourself, and the best way to do that is by taking some time for self-care. These are great ways to exercise your mental health in small increments throughout the day — when you're commuting, standing in line for dinner, or waiting for the bus.
They're also great for when you're at home and feeling anxious; anytime is a good time to practice mindfulness, meditation, or deep breathing.
Community Platform Apps
The city can be lonely if you don't have any friends nearby, but fortunately, some apps help connect people. For instance, you can find a great app to make friends with people who share similar interests and want to put their skills to use by volunteering or learning something new. Appreciate the city you live in by making friends with people who love it just as much as you do!
Grocery Delivery Apps
When you have a busy schedule, finding time to grocery shop can be challenging. Imagine going to the store once or twice a week and picking up everything you need to make that week's meals. Make life easier and get all your groceries delivered to you right when you want, and for the best price. Apps like these are great options to simplify your life with grocery deliveries.
Fitness Tracking Apps
An active lifestyle is essential, whether you're at the gym or commuting to work. Smartphones can give you insights into your daily activity and sleep patterns so you can avoid sitting in one place all day and make lifestyle changes to be more active. Track your progress, set goals, edit the data, and check your stats; it's that easy.
The city can be hectic at times, but there are ways to stay grounded and balanced, even when surrounded by other people. Use these apps to meditate, take mindful breaks during the day, get the most out of the city, and stay balanced throughout it all. This will help you focus on your health, well-being, and happiness!