Starting a small business is a big undertaking, no matter where you live. But if you're thinking of starting a business in a big city, there are some things you'll need to consider that you might not have considered otherwise. From the high cost of living to the competition from established businesses, it's essential to do your research before taking the plunge.
But don't let that dissuade you! There are plenty of opportunities for small businesses to thrive in big cities. To get you started here are 9 small business ideas to get you started in a big city.
Food Truck or Cart
One of the great things about food trucks and carts is that they can be relatively low-cost to start up and easy to operate. If you have a passion for food and cooking, this could be your perfect business. Just be sure to research the best location for your truck or cart and abide by all the health regulations in your city.
Neighborhood Coffee Shop
A small coffee shop can be a great way to bring the community together, and it's much more affordable than opening up a Starbucks. If you love coffee and are an avid barista, this could be your perfect business. Search for unique coffee blends and add a personal touch to your business. You can also offer a variety of local pastries and snacks to make your shop stand out.
T-shirt printing services
A t-shirt printing business is a great way to capitalize on the trend of custom clothing. All you'll need to purchase is a high-quality laser engraving machine and some stock fabrics, and you can be up and running in no time. You can add unique designs to your t-shirts or partner with local artists to get their creative ideas. You can also offer personalized and customized t-shirts with names or logos. These are particularly popular for businesses or special occasions.
Retail Storefront
A retail storefront is an excellent option if you're looking to open a brick-and-mortar business. But beware—rent and other overhead costs can be expensive in big cities. One way to offset some of these costs is to find a smaller space or share storefront space with another small business owner. Another option is to open an online store instead of or in addition to a physical one. This can help keep your overhead costs down while reaching a broad audience of potential customers.
Service Businesses
Service businesses are always in demand, especially in big cities where time is at even more of a premium than usual. If you have a service-based business idea, consider how you can make it unique and stand out from the competition. For example, offer a subscription-based service such as weekly or monthly cleaning services, lawn care, pet sitting, or grocery delivery. You can also provide specialized services such as home repairs, auto repairs, photography, and more.
Remember, people are often willing to pay more for convenience and exceptional service, so focus on providing both, and you'll be successful.
Mobile Businesses
With more people living life on the go, mobile businesses are becoming more popular than ever—and many options exist. From dog grooming to beauty services, there's likely a mobile business idea out there that's perfect for you. The key is finding one that meets the needs of your city's residents and fits with your skill set and interests.
Home-Based Businesses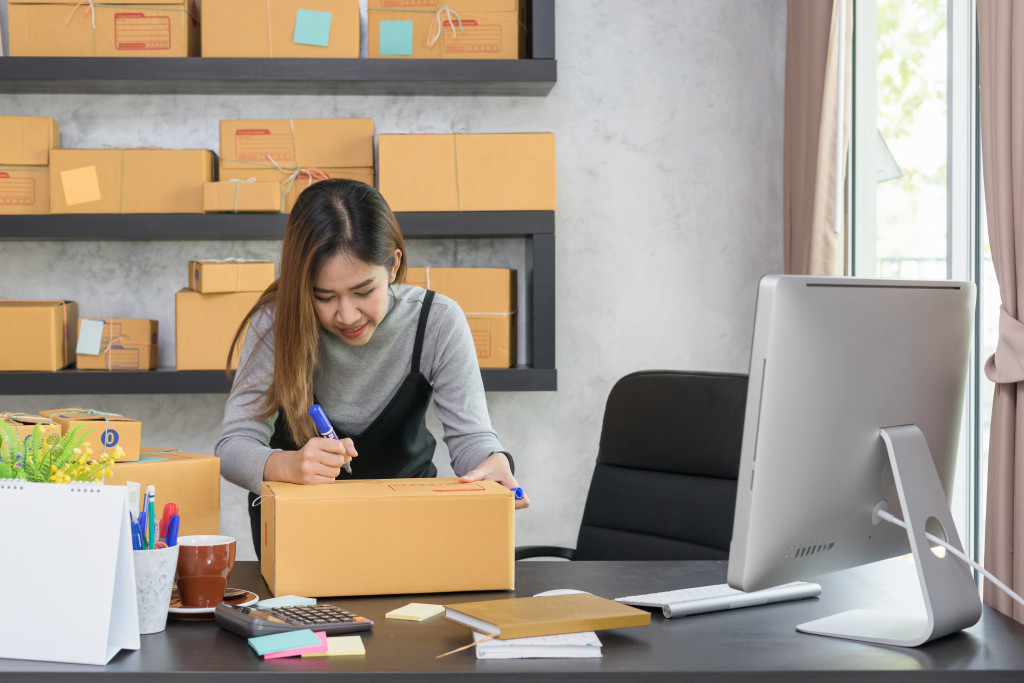 Home-based businesses are usually less expensive to start up than traditional businesses because you won't have any rental costs associated with them. Plus, there are often tax benefits available for home-based businesses, so be sure to do your research before getting started! Some popular home-based business ideas include creating a blog or eCommerce site, offering freelance services, or selling products online.
Subscription Boxes
With the popularity of subscription boxes on the rise (think Birchbox, Blue Apron, and Stitch Fix), now is the perfect time to get in on this growing industry! If you have an idea for a unique subscription box, do some market research to see if there's demand in your city—and then start planning and building your business!
Co-Working Space
More and more people are ditching traditional offices in favor of co-working spaces—which means there's an opportunity for entrepreneurs like you to provide this much-needed service! If you're interested in starting a co-working space, research what type of amenities and features people are looking for so that you can offer them what they need—and set yourself apart from competitors who might already be established in your city.
The bottom line
These seven ideas should get your creative juices flowing as you start thinking about opening a small business in a big city! Just remember to do your research first so that you know what you're getting into—and then go forth and conquer!