It's no secret that the big city is a tough place to do business. With all the competition, getting your product or service in front of the right people can be complex. But that doesn't mean it's impossible. Several marketing strategies are particularly well-suited for big cities. Here are a few ideas to get you started:
Sponsor a local event
Becoming a sponsor at a local event is a great way to get your brand in front of many people quickly. And, if you choose the ideal event, you can ensure that your target market will be in attendance. For example, if you sell fitness equipment, sponsoring a 5K race or a yoga festival would be an excellent way to get in front of your audience.
So, budgeting for sponsorship is a smart way to market your business in a big city. This way, you can directly connect to individuals in your market while also supporting the community.
It's also important to note that you don't have to break the bank to sponsor an event. There are often opportunities to support smaller, grassroots events for a reasonable fee. In doing so, you can still get your brand name out there without spending a fortune.
Participate in trade shows and conferences
Another great marketing strategy for big cities is participating in trade shows and conferences. It is an excellent opportunity to showcase your products or services to many people in your industry. And when you participate in these events, you have the chance to form meaningful relationships with other businesses.
For example, if you're a web designer, attending a trade show for web design professionals would be an ideal way to get your business in front of many potential clients. You can also use this opportunity to network with other designers and build referral relationships.
Use guerilla marketing tactics
Guerilla marketing is a unique and often low-cost way to get your brand in front of people. It involves using nontraditional methods to market your business, such as street art or flash mobs.
Guerrilla marketing is all about being creative and thinking outside the box. This type of marketing can be very effective in a big city, where people get bombarded with advertising messages every time.
However, it's important to note that not all guerrilla marketing tactics will be appropriate for every business. But if you're willing to get creative, you can find a way to make this strategy work for you.
Appeal to the visual sense
In a big city, people constantly encounter visual stimuli. So, if you want your marketing campaign to stand out, you need to make it visually appealing. One way to do this is to use eye-catching visuals, such as infographics or videos.
In Tokyo's Shinjuku District, many pedestrians were amazed when a 3D cat billboard came to life and started moving. This creative marketing stunt got people's attention and helped the company stand out from the competition.
Working with an expert video animation company can help you create an engaging video that will capture people's attention. And, if you use humor or tell a story, you're more likely to leave a lasting impression on your viewers. So, if you're looking for a way to stand out in a big city, consider using visual marketing tactics.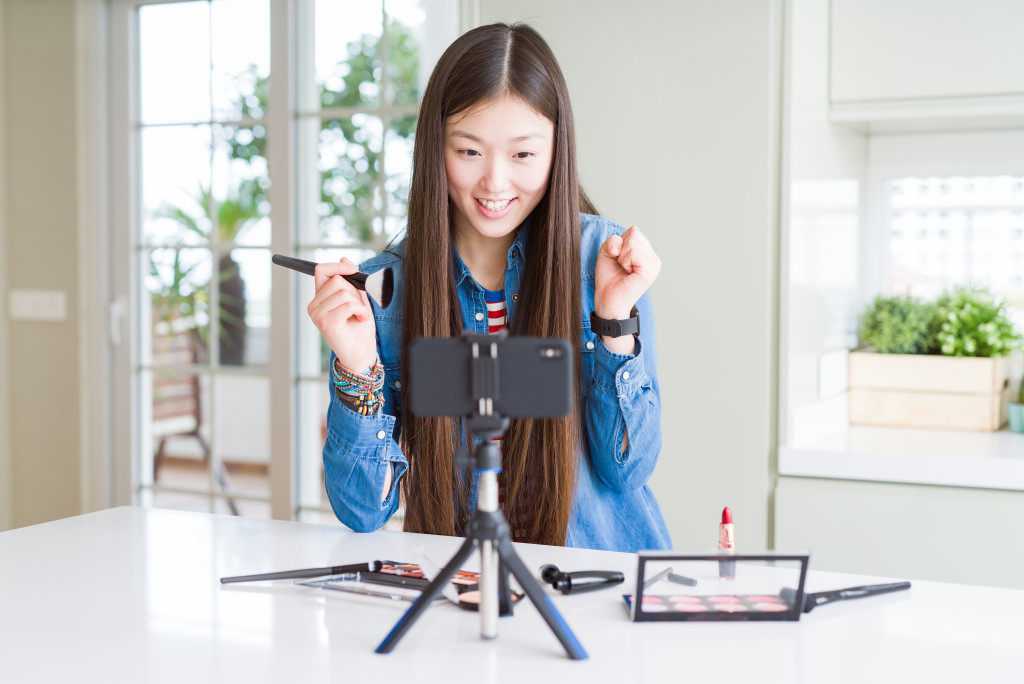 Get involved with local influencers
Local influencers can be a powerful marketing tool, especially in big cities. Because they already have a large following, partnering with them can help you reach a wider audience quickly. And, if you choose the right influencer, you can ensure that you're getting your target market.
For example, say you sell natural skin care products. You could partner with a local influencer passionate about healthy living and eco-friendly products. By working together, you can reach many people who are interested in what you have to offer.
Although working with local influencers can be a great way to reach new customers, choosing the right partner is essential. Make sure you carefully research potential influencers before committing to working with them. This way, you can ensure they're a good fit for your brand.
Develop a social media strategy
Social media is one of the most effective marketing tools in today's digital world. And, it's handy when marketing to a big city audience.
That's because people in cities are constantly connected to their devices and are always looking for new content to consume. So, if you can create engaging content and get it in front of your target audience, you're sure to see success.
Developing a social media strategy is essential regardless of your chosen platform. This way, you can ensure that your content reaches the right people and that you get the most out of your social media efforts.
Many marketing strategies cater to the needs of big cities. Using these strategies, you can reach a larger audience, stand out from the competition, and get your brand in front of potential customers. So, to gain more prospects in a big city, consider using some of these marketing strategies.