When moving to a new area, many people feel stressed out and homesick. It can be challenging to adjust to a new environment, especially when everything is unfamiliar. Additionally, it can be hard to make new friends and feel settled in a new place.
One of the main reasons people find moving to a new home stressful is because it can disrupt their daily routine. Routines provide comfort and stability, so people can feel lost when suddenly removed from them. Additionally, many people feel anxious about starting over in a new place, especially if they do not know anyone. It can lead to feelings of loneliness and isolation.
Fortunately, there are ways to ease the transition into a new property. These tips can help you feel settled as early as possible, identifying the current location as your improved home.
Changing Addresses on Identification Documents
The first step to settling into a new home is to make it official. It means updating your address on all identification documents, such as your driver's license, passport, and voter registration. Additionally, you will need to update your address with the Internal Revenue Service to receive any tax refunds or correspondence.
You will also need to update your address with your bank and credit card companies. This step is vital for two reasons: first, your bills and statements get sent to the correct address, and second, your financial institution has your updated contact information in case of an emergency.
After you have changed your address on all of the necessary documents, you can start to update your address with companies and organizations where you do business. It includes your insurance company, utility providers, and any subscription services.
It is also a good idea to notify the post office of your new address so that you can forward your mail to your new home. You can do this by filling out a change of address form at your local post office or completing the form online at the United States Postal Service website.
Once you have updated your address with all of the necessary organizations and businesses, you can start to focus on making your new house feel like home.
Identifying Necessary Establishments
When moving to a new area, it is crucial to identify the nearest grocery stores, dental offices, hospitals, and fitness centers. These establishments play a vital role in making your new house feel like home.
A grocery store is where you can buy all of the food you need to prepare meals for your family. It is also a place where you can find snacks and beverages to keep you fueled throughout the day.
The dental office is where you will go for your regular check-ups and dental cleanings. It is also a place to go for emergency care if you experience a toothache or other oral health issue. You can even get dental implants as soon as you identify what dental office you want to establish as your go-to clinic.
The hospital is where you will go for medical care if you or a family member becomes ill or injured. It is also a place to go for routine health screenings and immunizations.
The fitness center is where you will go to stay healthy and active. It is also a place where you can meet new people and make friends.
There will be many other establishments to consider, like children's schools and parks. However, the four mentioned above will play critical roles in a person's life that they demand top priority.
Learning Commute and Traffic Woes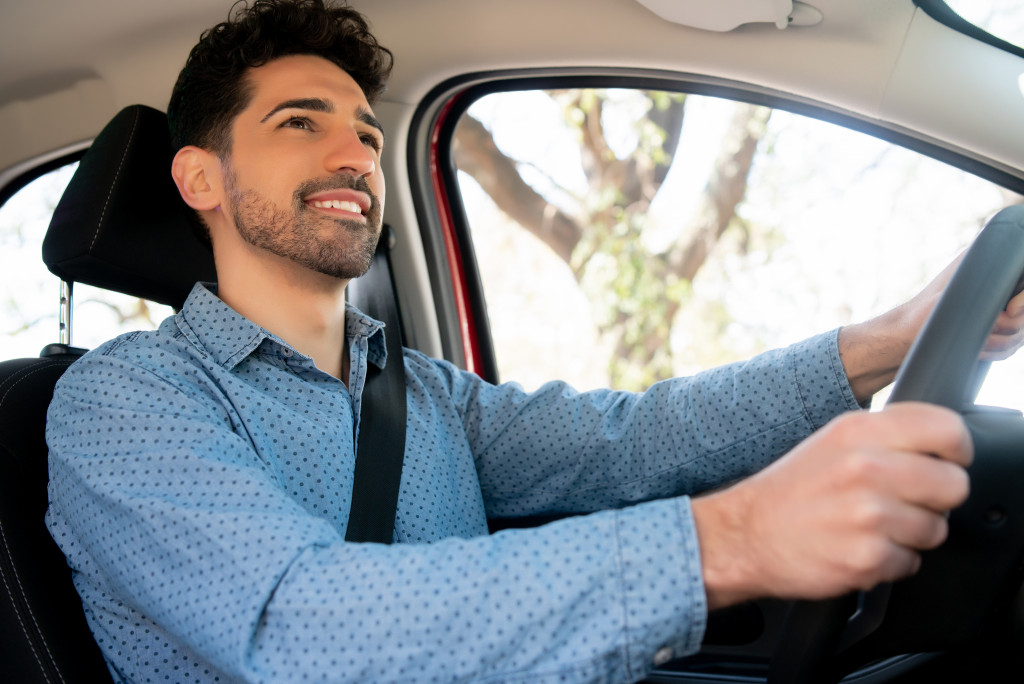 A large part of feeling settled into a new home is getting to know the area. It includes learning the best routes to take to get around town and the traffic patterns.
If you are unfamiliar with the area, it is good to ask a friend or family member for help. They can show you the best way to get to work, the grocery store, and other places you need to go. Additionally, they can help you avoid areas known for heavy traffic.
You can also use technology to your advantage by downloading a navigation app on your smartphone. It will allow you to input your destination and get turn-by-turn directions. Navigation apps will also alert you to any traffic delays so that you can plan your route accordingly.
In addition to learning the best way to get around, it is also essential to be aware of the area's traffic patterns. It includes knowing when rush hour is and avoiding heavily congested areas during those times.
By familiarizing yourself with the area, you can make your commute much easier and less stressful. Your effort, in turn, will make settling into your new home that much easier.
Conclusion
Settling into a new home can be a challenge, but it is doable with planning and effort. By following the tips in this guide, you can make settling into your new home a breeze.