People get drawn to the excitement and opportunity of city life. For many, it's a dream come true to live in the heart of a bustling metropolis, where there's always something new to see and do.
City life has many advantages over living in the suburbs or rural areas. From the convenience of having everything you need within reach to the endless entertainment options, there are plenty of reasons to love living in a city.
If you're considering making a move to an urban area, or are already enjoying life in the city, here are some of the best things about it:
You're never bored.
There's always something to do in a city. Whether you're into art, music, food, or nightlife, you can find it all right at your doorstep.
There's a new restaurant to try, a new pub to explore, or a new event to check out on every corner. You're never more than a few minutes away from something new and exciting. Plus, you're bound to make some new friends with all the people around.
So, if you're looking for a place with plenty of options to keep you busy, a city is the perfect place for you. You'll never spend a day bored out of your mind again.
You have more job options.
If you're looking for a job or chasing a lifelong career, the city is your place. With more businesses and industries concentrated in one area, you have a better chance of finding the perfect job.
There are also many networking opportunities in a city that can help you get ahead in your career. You never know who you might meet at a coffee shop, on the bus, or even just walking down the street. That's why many people say the best way to get a job is to move to a city and start networking.
And while the cost of living in a city is often higher, your salary will likely be higher, making it easier to afford your dream lifestyle.
You can enjoy a more diverse way of living.
In a city, you're likely to find people from all walks of life. That means you can enjoy a more diverse and exciting lifestyle. You'll get exposed to new cultures, traditions, and beliefs that you may never have experienced before.
It's the perfect place to be if you're looking for something different. You can find anything and everything in a city, and it's constantly changing and evolving. You'll never get tired of all the new things to see and do.
Besides, experiencing different cultures can also help you become more open-minded and tolerant of others. And who knows, you might even learn a thing or two about yourself along the way.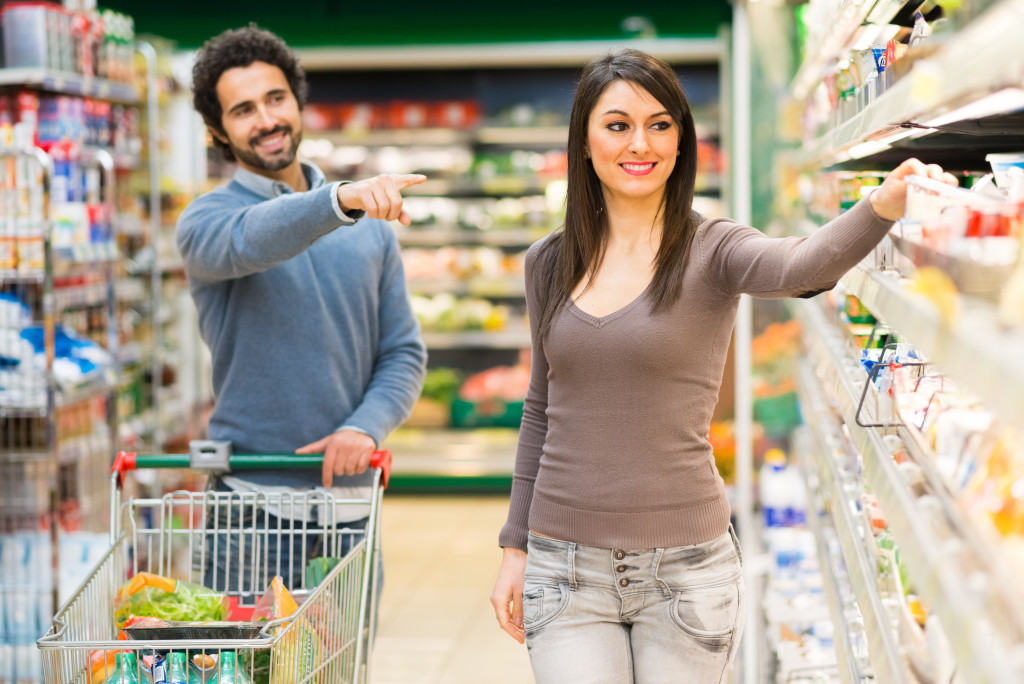 You have more access to amenities and services.
From grocery stores and restaurants to banks and hospitals, living in a city gives you access to all the amenities and services you need. You're never more than a few minutes away from what you need, and you don't have to worry about driving out to the suburbs or rural areas to find necessities.
Time is well-spent on important or exciting things to you, rather than being wasted on things like commuting. This way, you can live a more efficient and convenient lifestyle.
You can stay updated on the latest trends.
You'll love living in a city if you're into fashion, art, or pop culture. Cities are often at the forefront of the latest trends, and you can find all the latest styles and designs right at your fingertips.
You can also enjoy plenty of art and cultural events. You might find it hard to look for these in other places. Living in the city lets, you enjoy all the benefits of a sophisticated and cosmopolitan lifestyle. So if you want to stay on top of the latest and greatest, call a city your home.
You can be more vocal about your beliefs.
If you're passionate about a cause or an issue, the city is the perfect place to let your voice get heard. There are many opportunities to get involved in causes that matter to you. You can join protests, sign petitions, and write letters to your representatives.
When you live in a city, it's easy to find like-minded people working towards similar goals. You can build a community of people who care about the same things as you and make a difference in the world.
Living in a city can be a fantastic experience. You'll never get bored, and there's always something new to explore. From the exciting nightlife to the diverse culture, there are many reasons why people love urban living. So if you're looking for an adventure, consider moving to a city. You might fall in love with it.