The restaurant industry in urban settings is highly competitive, with many new restaurants opening yearly.
Focusing on details such as food quality, customer service, cleanliness, and atmosphere can make a significant difference in attracting and retaining customers.
Marketing strategies such as social media and online advertising can enhance a restaurant's visibility to potential customers and help it stand out.
Engaging with the local community and building relationships with suppliers and vendors can also benefit a restaurant's long-term growth.
The restaurant industry is undoubtedly one of the most competitive business arenas. With countless new restaurants opening every year, each with its unique concept, it can be challenging to establish and grow a successful restaurant in an urban setting.
According to the National Restaurant Association, there are over one million restaurant locations in the United States alone, generating a total revenue of approximately $899 billion in 2020. Additionally, the Bureau of Labor Statistics reports that the restaurant industry employs over 10% of the working population, making it one of the largest employment sectors in the country.
With such a significant number of restaurants and employees, the competition in the restaurant industry can be cutthroat. Location, menu offerings, pricing, and customer service can influence a restaurant's success or failure. In fact, according to a study by Ohio State University, 60% of new restaurants fail within the first year of operation, with 80% failing within the first five years.
If you want to stay competitive, you will have to perform a few additional tasks to ensure the success of your restaurant. Here are some tips for running a competitive restaurant in an urban setting.
Stay Keen on the Details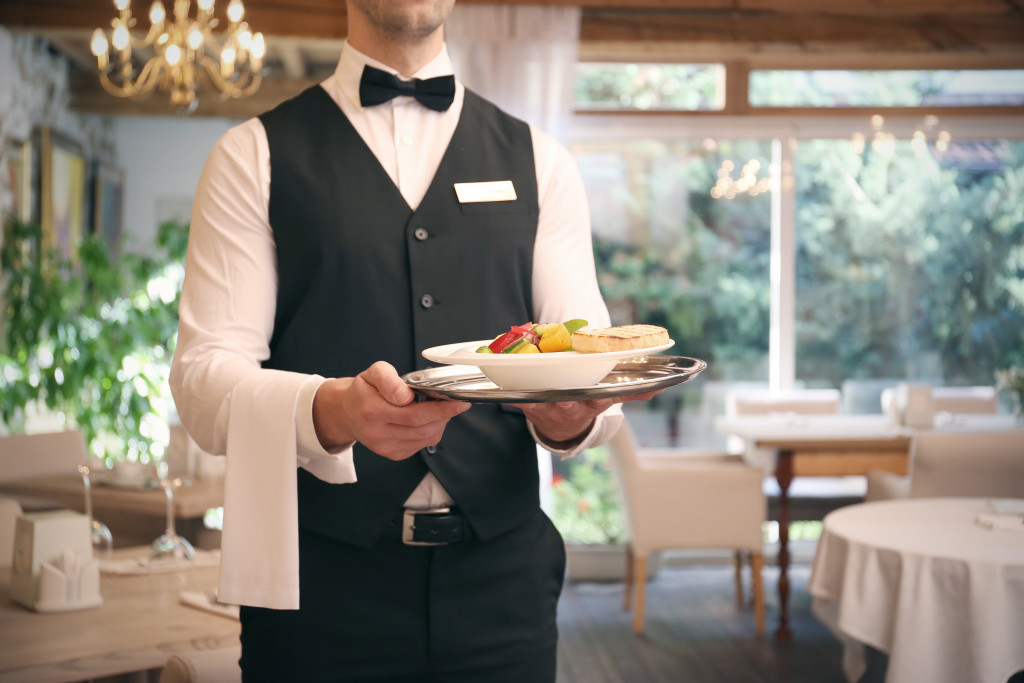 One of the most crucial aspects of running a competitive restaurant in an urban setting is paying attention to even the tiniest details. In the restaurant industry, every detail counts, and overlooking something minor can significantly impact your restaurant's success or failure. Here are four main areas where you must focus on keeping an eye on the details:
Food Quality
The quality of your food is undoubtedly the most critical aspect of your restaurant. It's what brings customers through your doors and why they keep returning. To maintain the quality of your food, you need to focus on the ingredients you're using, how they're prepared, and how they're served. Ensure that you're sourcing fresh, high-quality ingredients and that your chefs are trained to prepare them correctly. Additionally, ensure your food is beautifully presented and served at the right temperature. Focusing on these details will keep your customers coming back for more.
Customer Service
Excellent customer service is a crucial aspect of any successful restaurant. To provide exceptional customer service, you need to pay attention to minor details, such as greeting your customers with a smile, ensuring servers are knowledgeable about the menu, and ensuring customers receive their food promptly. Additionally, listen to your customer's feedback, and take action to resolve any problems they may have had. Providing outstanding customer service will keep your customers happy and attract new ones.
Cleanliness
Maintaining a clean and tidy restaurant is essential for attracting and retaining customers. Pay attention to every detail of your restaurant, from the kitchen's cleanliness to the tabletops' condition. Ensure all surfaces are cleaned regularly, and floors are swept and mopped. Additionally, keep an eye on the cleanliness of restrooms, as they often reflect the overall cleanliness of the establishment.
Atmosphere
Lastly, the overall atmosphere of your restaurant can significantly impact your customers' experience. The atmosphere includes everything from the décor, lighting, and music to the quality of the wine and other beverages. Creating an ambiance that enhances your customer's enjoyment of their meal is essential. All these details can make a significant difference in attracting and retaining customers to return time and time.
Perform Marketing Strategies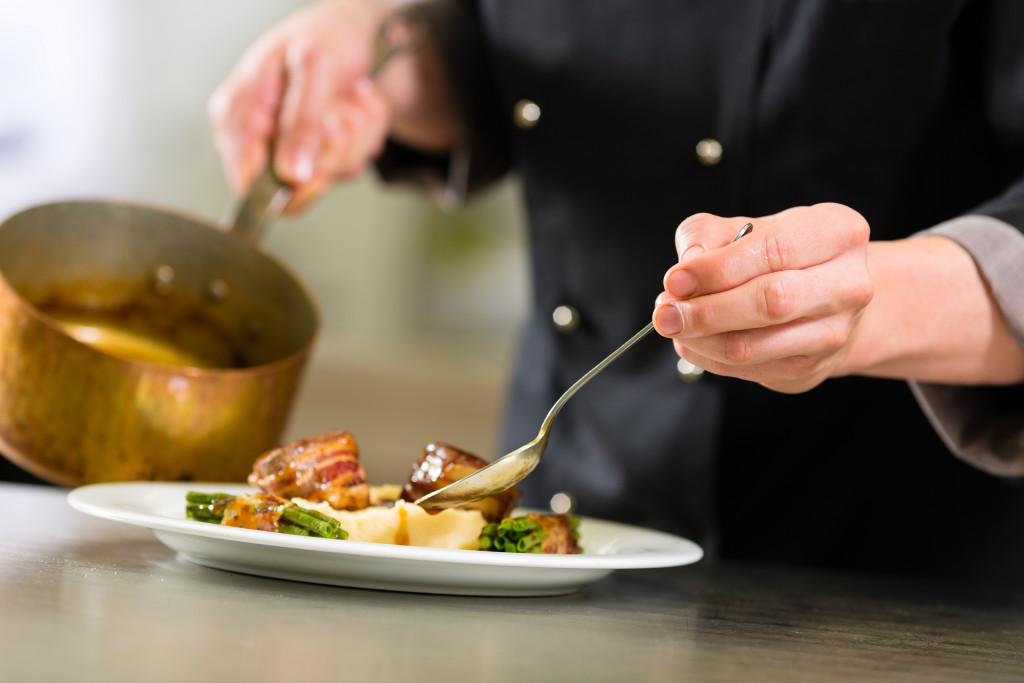 In addition to paying attention to each detail in your restaurant's operations, it's crucial to be visible to your customers to stay competitive. Being visual means ensuring potential customers can find you quickly and that regular customers are continually reminded of your restaurant. With so many restaurant options available, you must be top of mind when customers are hungry and ready to eat.
Marketing strategies can play a significant role in enhancing your visibility to your customers. With the advancement of technology, consumers increasingly rely on online platforms to find information about restaurants, such as menus, special deals, and reviews. Therefore, social media and online advertising can help you reach thousands, if not millions, of potential customers, creating familiarity and encouraging them to visit your restaurant.
Moreover, marketing strategies can help you stand out from the competition. For instance, you might showcase a particular dish, feature a special promotion, or highlight a unique aspect of your restaurant, such as your outdoor seating area. Marketing your restaurant in a way that emphasizes your business's unique characteristics will draw customers in and keep them coming back. You can also partner with a restaurant linen service provider to boost the atmosphere of your restaurant.
Engage with Local Community
Engaging with your local community is another excellent way to stay competitive in the restaurant industry. Establishing a relationship with your neighbors and other local businesses can help you build a loyal customer base, ultimately benefiting your restaurant's long-term growth. You can do this by participating in local events, sponsoring charity drives, or hosting special events at your establishment.
Finally, establishing relationships with suppliers, vendors, and related businesses can also open many opportunities for collaboration and exposure. By partnering up with these businesses, you can gain access to new customers and resources that will further enhance the success of your restaurant.
Final Thoughts
Running a competitive restaurant in an urban setting is no easy task. With these tips, you can stay ahead of the competition and create a successful restaurant that stands out.