The U.S. Bureau of Labor Statistics reported that employment opportunities in October went up by 261,000. On the other hand, the unemployment rate also rose to 3.7 percent. Many available jobs are in the health care, technical services, and professional industries.
And in today's job market, it can take time to decide which career path is right for you. For young professionals, this decision is even more daunting. But with the right research and a little risk-taking, you can find a career that suits your needs and lifestyle. Here are some potential careers to start if you're looking for a job in major American cities.
Data Science
The field of data science is one of the most promising careers in major cities around the world. Data scientists analyze large amounts of data collected by companies to make informed decisions about their business strategy. Data scientists have become an integral part of many organizations, from developing algorithms to designing predictive models.
In addition, the demand for data scientists is growing rapidly due to the increasing use of big data and machine learning technologies. This means that plenty of opportunities are available for those with the necessary skills and experience. Data scientists often work on high-profile projects and earn competitive salaries. This makes the career ideal for young professionals looking to make a name for themselves in their chosen cities.
Furthermore, data science has several applications in various fields, including healthcare, finance, and marketing. Data scientists can make sense of large amounts of complex data and use it to create actionable insights that can improve decision-making within an organization. They also have the potential to revolutionize entire industries with their deep understanding of the data they are working with
Professional Sales
If you're looking for a challenging and rewarding career, professional sales might be the perfect fit for you. You'll be responsible for promoting and selling products or services to businesses and individuals in this field. To succeed in this career, you'll need to build relationships with clients, identify their needs, and present them with the best options available.
There are a few things you can do to prepare yourself if you're interested in starting a career in professional sales. First, make sure you have a strong understanding of the product or service you're selling. You should also be comfortable presenting information to others and negotiating prices. Working independently is also essential, as most of your time will be spent on the road visiting clients.
If you have the drive and determination to succeed in professional sales, you can start an outside sales career. Working in sales offers many monetary benefits, especially if the company offers huge commissions for its employees. So, if you're looking for a new challenge, consider starting a career in this field.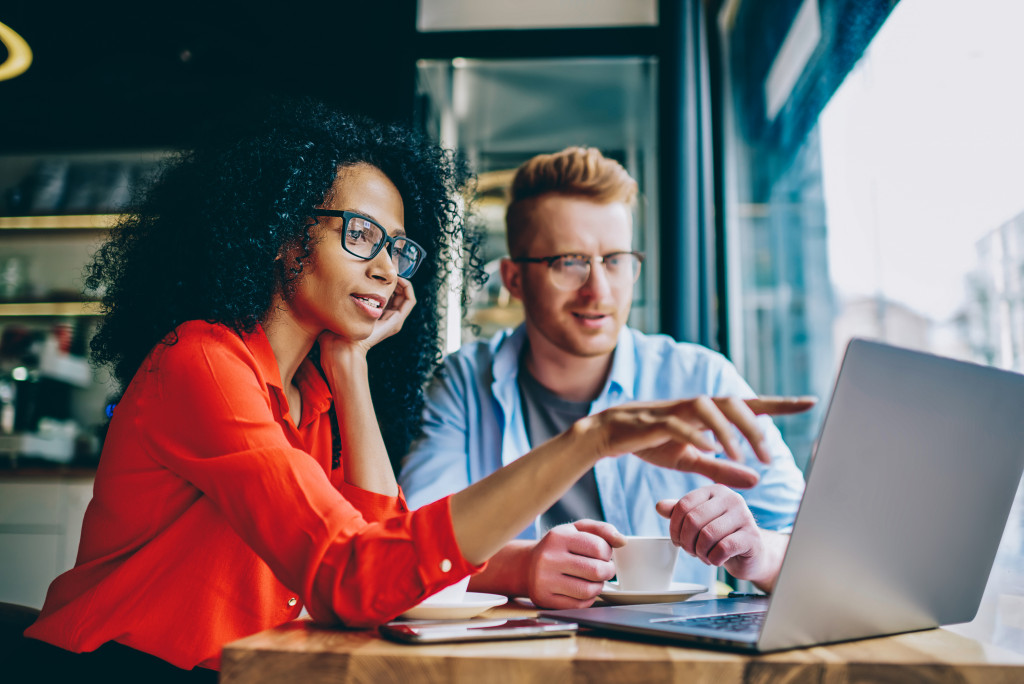 Tech Entrepreneurship
For those looking to make their mark on the startup scene, tech entrepreneurship may be just what you need. Technology has revolutionized almost every aspect of people's lives—from how they communicate with each other to purchasing items online—and entrepreneurs are at the forefront of this transformation. With a tech background or industry knowledge, young entrepreneurs can create innovative products or services that solve real problems and disrupt existing markets. And since technology is always evolving, there are constantly new opportunities in this field. So if you're feeling ambitious, now is the time to start!
Whether you're looking to create a new app, develop a software platform, launch an AI product, or design a robotics system, tech entrepreneurship can open up many possibilities. To get started, it's essential to research and figure out what kind of venture you want to build. After that, it's time to start networking and looking for potential partners or investors. Don't forget—there are tons of resources available to help you along the way, so don't be afraid to reach out and ask questions!
Software Engineering
Software engineering has become one of the most sought-after jobs in major cities around the world. Software engineers are responsible for creating software applications that enable businesses to run more efficiently and effectively while providing users with a better experience. They design systems with secure coding practices and develop creative solutions while staying within budget constraints. Plus, they often get paid very well. Due to this, it is an attractive option for young professionals who want to build their careers quickly without sacrificing quality or financial stability.
Software engineers must be highly knowledgeable and have the technical skills to create software solutions. They must understand programming languages, coding frameworks, scripting tools, database technologies, web application development methods, operating systems, and other software engineering methodologies. Plus, they should understand user experience design principles and how to best interact with users to create an enjoyable and productive experience.
Many exciting career paths are available for young professionals who want to live and work in a major city. All you need is some ambition and hard work! With a little research and risk-taking, you can find your dream job in no time!